COMING SOON!
Applications are not yet being accepted.
Certified School Career Development Advisor (CSCDA)
What is the Certified School Career Development Advisor™ (CSCDA) credential? This credential is intended for providers who work in the K-12 sector and help prepare students for meaningful work and high-demand careers. These providers work with other staff to coordinate the design, implementation, and monitoring of school and community-based efforts to improve the chances of students entering the job market with skills, knowledge, and credentials to be competitive.
The foundation of the training is NCDA's Facilitating Career Development Curriculum and is supplemented by three additional chapters on these topics:
Business Development and Relations
Career Services in K-12 Sector
Working as a School Career Development Advisor
Upon completing this training, an individual qualifies to apply for NCDA's Certified School Career Development Advisor. The training is provided through NCDA. Learners will learn in real time (either onsite or remotely) and through a resource rich online system. Learners will be lead and mentored by NCDA qualified trainers and be expected to complete all readings and assignments required as a part of the training. The training is interactive where learners will be practicing these skills needed to perform as a School Career Development Advisor.
Who is eligible for the CSCDA?
Currently, those who have completed training using NCDA's Facilitating Career Development and NCDA's School Career Development Advisor curriculum are eligible to apply.
Learn more about the CSCDA:
What are the steps to apply for the CSCDA?
How much time do I have to finish the application?
How can I prepare for the assessment portion of the application?
How do I keep my credential up-to-date?
How do I find continuing education relevant to career development?
What do I need to know to use the application software?
I'm Ready! How can I apply for the CSCDA?
What are the steps to apply for the CSCDA?
The complete directions and the application are online. The application includes these steps:
Contact & Demographic Information - Tell us how to reach you and give us demographic information that can be used for research purposes. This information is not shared with the reviewer.
Training Verification - You must provide evidence of completion of training by providing a copy of your Training Certificate of Completion.
References -Two references are required. You provide the email addresses of your references. An email will be sent to each person with a link to a Reference Form. After each online Reference Form is completed, it will be automatically placed in your application.
Attestations -You will be asked to attest that your work is your own, that your answers are correct, and that you have read the NCDA Code of Ethics and will abide by it. Click here to read the NCDA Code of Ethics now.
Application Fee -The application fee is $145. Individuals whose applications are denied will not receive a refund. Fees are collected by PayPal.
Complete the CSCDA scenarios - After you complete and "submit" the above information, you will be able to access the scenarios. Once you open a scenario, you must complete your response within 60 minutes. You may not receive assistance from anyone else. After each scenario or question, you may continue to the next one or stop and return later to your application.
Verification by NCDA staff - NCDA staff will verify that all information has been completed and you have met the requirements. Your application will then be sent to a reviewer.
Blind Review - Your responses to the scenarios will be sent to a professional trained as a reviewer. The reviewer will not receive any identifying information about you. The reviewer will score your responses. The review process typically takes three weeks to complete.
Certification - Once your application has been reviewed, you will receive notice by email. If you pass, your credential will be included. The credential is valid for three years. To maintain the credential, you must pay an annual maintenance fee and recertify at the end of the three-year period.
How much time do I have to finish the application?
You may complete these steps as your time allows. The online application lists each of the steps, with their status. You can log in at any time and see how much more you need to do. Some steps may take longer than others. For example, after you provide an email address for a reference, that person needs to respond before that step is complete. You can log into your record at any time and see which items still need to be completed. Incomplete records will be deleted after a year.
What if I don't pass?
Those who do not pass their first attempt at the competency assessment (case studies), may retest with a new question within one month. If the retest is also unsuccessful, the applicant must wait one year to reapply.
How can I prepare for the assessment portion of the application?
The scenarios are based on the competencies that are addressed by the NCDA SCDA curriculum.
Helping Skills - Be proficient in the basic career facilitating process while including productive interpersonal relationships.
Labor Market Information and Resources - Understand labor market and occupational information and trends. Be able to use current resources.
Assessment - Comprehend and use (under supervision) both formal and informal career development assessments with emphasis on relating appropriate ones to the population served.
Diverse Populations - Recognize special needs of various groups and adapt services to meet their needs.
Ethical and Legal Issues - Follow the NCDA Code of Ethics and the GCDF Code of Ethics and know current legislative regulations.
Career Development Models - Understand career development theories, models, and techniques as they apply to lifelong development, gender, age, and ethnic backgrounds.
Employability Skills - Know job search strategies and placement techniques, especially in working with specific groups.
Training Clients and Peers - Prepare and develop materials for training programs and presentations.
Program Management/Implementation - Understand career development programs and their implementation, and work as a liaison in collaborative relationships.
Promotion and Public Relations - Market and promote career development programs with staff and supervisors.
Technology - Comprehend and use career development computer applications.
Consultation - Accept suggestions for performance improvement from consultants or supervisors.
In the application process, demonstration of the competencies will be gathered in these ways:
Your references (through a checklist) will be asked if you have achieved competency in the 12 competencies above.
You will also respond to a scenario in each of these areas: working with a class, working with employers, setting up a career information program, and one on one advising.
For each case study, you will have a brief description of a situation and client (the scenario). You will be asked to write 2-5 paragraphs responding to a focused question based on that case.
In preparation for this portion of your application, you may wish to review the competencies in relation to the scenario areas described above. You may also want to practice using some of the exercises with scenarios that you find in your manual.
How do I keep my credential up-to-date?
Once awarded a credential, the certificant must pay an annual fee of $40.00. This certification will be in effect for a three (3) year period. The certificant must complete thirty (30) continuing education clock hours (CECH) in career development by the end of this 3-year period (essentially 10 hours per year). During this 3-year period, your online record will be available to you, so that you can log it. At the end of this period, you will be notified that it is time to renew and have an opportunity to add any continuing education clock hours you may need. Recertification will be automatic if fees are paid annually and sufficient clock hours have been earned.
How do I find continuing education relevant to career development?
The Commission has established a vetting process to recommend learning and training activities specific to career development (counseling, coaching, consulting, workforce development, recruiting, resume writing, personal branding, interviewing, etc.). Please view the Credentialing Commission's 2018 Continuing Education Manual.
What do I need to know to use the application software?
Here are a few tips to help you through the online credential application process:
The first step is to create a record for yourself.* Go to http://NCDA.FluidReview.com and click "Sign Up" under "Need an Account?"
The page you reach is called the Home page. Complete the Contact & Demographic Info step.
Then choose a credential. Click the green button called "View Credentials" and select one.
Back on the Home page, click on the Application ID (in blue) to see the tasks needed for the application.
You will need to upload some files. In this software, after you upload a file, you will see a picture of the file you uploaded. On that page, choose "Back."
The process of applying for a credential has 2 major parts: complete the Application, then complete the scenarios. You cannot see the second part until the Application has been completed and submitted. After submitting the Application, click again on the Application ID and you will see the scenarios.
I'm ready! How can I apply for the CSCDA?
Gather these materials which you will need for your application:
A copy of your Completion of Training Certificate provided by your NCDA SCDA Instructor. If you took NCDA's Facilitating Career Development training separately, you will need that Completion of Training Certificate as well.
The email addresses for 2 individuals to serve as references. You might ask your NCDA SCDA instructor(s), a colleague or a supervisor to use as references. You will send them an email through the software system; however, we suggest that you contact them personally asking them to look for an email request from the application software.
Apply Now!

Please Wait! Applications are not yet being accepted!
Please note: when applying, you will be leaving the NCDA website and will be directed to FluidReview to create a new account within the FluidReview system. Your NCDA login will not work with the credentialing application system.
View the Study Guide Now!
Study Guide for CSCDA Credential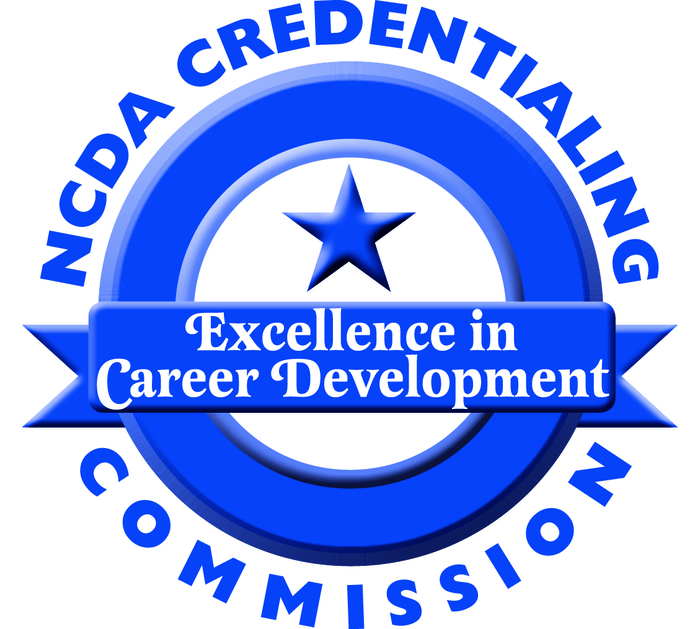 Credentialing