NCDA Facilitating Career Development Training and Certification Program
NCDA Facilitating Career Development Training and Certification program provides individuals with relevant skills and knowledge to assist others in planning careers and obtaining meaningful work. Learn more below or register now!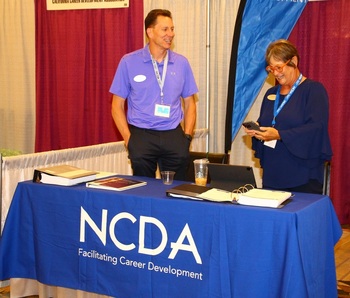 Established in 1913, NCDA is the premier provider of professional development in the career field. With a nationwide system of instructors, NCDA has prepared over 25,000 Career Services Providers and Facilitators for inter/national certification.

International Partners
NCDA has partnered with the Psychological Assessment Corporation (PAC) to provide the Facilitating Career Development Training and CCSP Credentialing in China and Eastern Asia. This alternate pathways agreement enables colleagues in the region to access NCDA's training in their native language. Whoever is interested with Chinese version FCD training and CCSP Credentialing, they can reach the training website at www.chinancda.org.
NCDA has also partnered with Mindler, a career counseling and guidance company in India. Mindler's career training program was approved by the NCDA Credentialing Commission as an alternate pathway to the NCDA CCSP Credential. Whoever is interested in their curriculum, please visit www.mindler.com.
---
Questions?
For questions or assistance with the Facilitating Career Development Program please contact the Program Director: Mary Ann Powell or phone (918) 663-7060.
Save
Save
Save